angelicalangie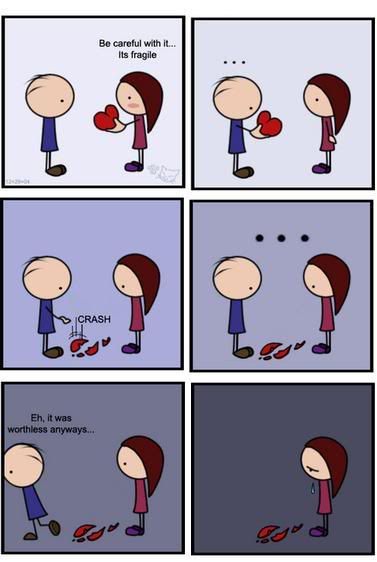 I came across this image a while back and it is one that really made me sit and think for a bit, and then I ached. The more I thought the more I saw the truth in the comic strip, the more emotional power it had for me.
It describes the nature of so many relationships that I have been in. My heart is the most precious of belongings to me. When it is broken, fuck me does it hurt. I do not give it blithely. So yes, I identify with the female in the image. of her heart, she says "Be careful with it ... it's fragile."
As for the balding male in it's retort "It was worthless anyhow." Yeah, men just don't get how big a deal a woman's heart really is!
It really does make me a little wistful